Looking for an active alliance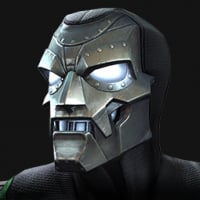 iCyanideKillPill
Posts: 24
Hey fellas girls and gals and stuff like that.
I'm looking for a decent alliance, that is active. I'm an active daily player.
I can't calculate my prestige properly, but I can give you the list of my best champs.
I tried it and apparently it was a little over 2 grand, and that's hard to believe, like I said, I don't understand that stuff.
I'm not expecting to enter into an amazing alliance and that's only because I'm not ready for that yet.
I just need something that will bring me decent rewards for participating in an alliance's wars and quests.
I'm open to communication via Telegram, Line and even WhatsApp if needed.
I'm an European dude residing in Croatia, so yeah, I hope there is an alliance in Europe.
This one I'm currently in, no one is communicating and literally 60% of them are inactive.
To keep playing, I need a fully active alliance that is chill, and that is active in AQ/AW.
I want to especially get into that kind of stuff.
Not a pro player but a very chill dude. Please, without any donation stuff because I can't even afford stuff for my champs.
I've got other stuff in life to take care of. I got a 9-5 job and I'm a graphics designer too, so it takes time out of my life.
List of top 5 champs:
- 4* Blade 3/5 30/30(he needs upgrading and will be done soon.)
- 4* Ultron 3/5 24/30(same thing for this fella)
- 4* Ghost Rider 3/5 10/30.
- 4* Hyperion 3/5 7/30
- 5* Hyperion 1/5 11/25(this one is my pure luck, I still don't believe I got this dude lol)
I'm currently working on upgrading these dudes as best as I can. Mainly focusing on them and 4* Angela.
Recently, I got a 4* Angela, 4* Captain Murica(OG unfourtunately, I'd love it if it was WWII) and 4* Ant-Man.
Thank you for your input and I hope to be invited to a proper alliance.