Redeeming insider points?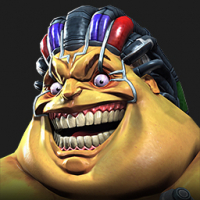 alwaysded
Posts: 2
I've made an account on my phone, went to the "games" tab, clicked on MCOC, and then reached a dead end. There is just a description of the game, followed by the comics about the game. I've looked around online and at other message boards to see if other people had trouble with this and the last question pertaining to this I could find was from April 2018. Basically, am I doing something wrong? Has this website updated different since the previous questions? Is it exclusive to web browser? I have no idea what to do.
This discussion has been closed.