Loki not stealing champion unstoppable buff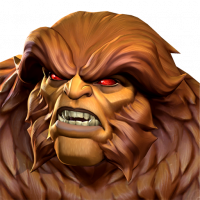 Run477
Posts: 1,292
★★★
Just dueled The Champion bc I thought Loki might be an answer against stupid map 7 champion on that broken path.

Low and behold, Loki doesn't steal champion's unstoppable buff with his curse. I tried it against unstoppabel colossus and sure enough, Loki stoke that unstoppable buff.

Working as intended? I could have sworn when I used Loki against the champion in the maze and in the eq, Loki stole unstoppable buff (I used Loki religiously for those events against champion).

To be clear: The Champion doesn't get his unstoppable buff. But it doesn't go to Loki either. It just doesn't appear for either character, but "unstoppable" pops up on the screen. Loki does steal the furies though from champion.