Fix 6.2.6 Champion Boss final 10 percent?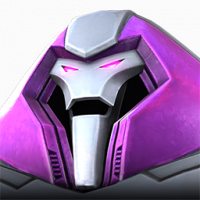 Adman0726
Posts: 44
★
Is it me or do you need to be an absolute ninja to succeed in playing this game in 6.2.6? The final 10 percent of champion boss I cannot complete even with capiw because Champion crushes you when blocking (and my dexterity is not perfect)... I get it, kabam likes challenging people but if 99 percent of players can't get to act 6.3 they will lose big $ because they will have no spenders and people will give up. I also find it timely and frustrating you do entire chapter and the final 10 percent of 1 boss is crushing. Agree or disagree? Solutions?

I propose the indestructible charges are permanently removed each time regardless of death. I am done (no choice cause I cannot win) until changes are made to the node.