Summoners, the Necrosword Crystals (the crystals in the Knull Cavalier Preview Bundle) currently have a higher than intended drop rate of 6-Star Champions.

We will be leaving the crystals as is for the time being, but will be correcting the drop rates before Knull receives his official release on October 28th. To ensure that this does not affect anybody that purchased this preview bundle, we will be auto-opening these crystals before that date, but this means you will not see what you received. To avoid any confusion, please open your crystals yourself ASAP.
Fix 6.2.6 Champion Boss final 10 percent?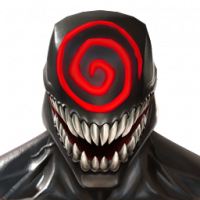 Adman0726
Posts: 44
★
Is it me or do you need to be an absolute ninja to succeed in playing this game in 6.2.6? The final 10 percent of champion boss I cannot complete even with capiw because Champion crushes you when blocking (and my dexterity is not perfect)... I get it, kabam likes challenging people but if 99 percent of players can't get to act 6.3 they will lose big $ because they will have no spenders and people will give up. I also find it timely and frustrating you do entire chapter and the final 10 percent of 1 boss is crushing. Agree or disagree? Solutions?

I propose the indestructible charges are permanently removed each time regardless of death. I am done (no choice cause I cannot win) until changes are made to the node.