Due to issue with the "Not Another Anime Reference" Solo Event, we will be disabling the event for the time being. We will return the event at a future date when the issues have been resolved. We apologize for the inconvenience.
**BANQUET EVENT PSA**
To fully participate in the upcoming Banquet's Alliance Event you will need to be in your alliance for 14 days prior to the event's start date on December 20th. That means, stay in your alliance from December 6th onwards to enjoy all there is to offer in the Banquet event.
Bad champions are good for the game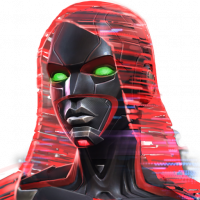 Jack_OHara
Posts: 92
★
In 2018, we were given an INSANE amount of high tier champs. Void, Gladiator Hulk, Killmonger, Corvus, Cap IW, Domino, Ghost, Omega Red, Symbiote Supreme, and Aegon are some of the best offensive champs in the game, and that's leaving out defense.

Now I've been seeing a lot of complaints about how 2019 champions are significantly more mid-tier than 2018. This is completely true. The champions released this year, while not all terrible, just aren't as good as the ones last year. I think this is a good thing.

Adding better and better characters is going to leave the current best champs in the dust. I think that more middle ground ones help keep balance. If great champions keep getting added, and older ones keep getting buffed, there will be no bad characters in the game at some point. I think the risk of pulling a bad champ is part of what makes the game fun.

However, I think the mystic class might deserve a break. Since the beginning of 2018, we've only had 3 mystics. 2/3 aren't great, but I see the point of Ebony Maw. However, he is terrible offensively, and Diablo is pretty bad overall. I think a decent mystic would be well-earned at this point.

Feel free to disagree. I'd like to see what you guys think.