Summoners, due to a technical issue, this week's series of Alliance Quests will be cancelled at 4pm PT. There will not be any Rewards for this series. The next series of Alliance Quests will start on April 18 at 12pm PT. We will be assessing the impact on Alliances and compensating accordingly, as well as returning Alliance Tickets.
Labyrinth path 1 with 5/65 Ægon sig71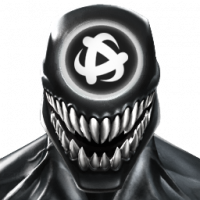 gabmucs_MY
Posts: 143
★
My first LoL encounter with aegon.
I have :
18 L1 revive in stock
8 L2 revive
1 L2 team revive
Few 50 L2 pots and 25 L3 pots.
296 units in stock , set some masteries on attack. Less in defence and utilities.
Used 120 unit for 3 L2 revive on maestro.
Should've done better but im satisfied. I have 5/65 sparky but i dont wanna deal with maestro random buffs especially his regen. So waited for ægon instead.
Any thoughts or comments are welcome. 😬😬😬