We are currently experiencing an issue causing a delay in delivery of Summoner Advancement, the Alliance Quest event, and other 3-Day X-Men use event. We are working to resolve this, but it will likely take a few days. We will ensure that these rewards are delivered to affected Alliances. Please do not change Alliances until your rewards are delivered.
Getting banned from chat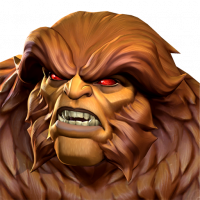 bleed4me
Posts: 12
I recently been banned from chat for the rediculous reason of blocking alliance and friend requests.Which i feel is unfair. Just because some people wanna get butt hurt that i don't wanna join their alliance.And all they gotta do is make up some phony story and report me. I've made multiple reports to technical support, and all they do is tell me to wait out the 72 hours that i can't speak. I can't even speak to ppl on my friends list. They told me if it happened again that I could possibly be permanently banned from the game. It's this really how this company works? I've spent $1,000s on the game and get treated like this. Something needs to be done about this!!!
This discussion has been closed.