**UPDATE**
We are currently working to fix a known issue regarding Alliance Prestige. With the introduction of Relics, Summoner Prestige is now the average PI of your Top 5 Champions and the average PI of your Top 5 Relics (regardless of which Champion they are attached to) combined.

Today we pushed a fix that will allow for proper reward calculations in Alliance Quests. However, the display for Alliance Prestige will not be accurate and does not include Relic Prestige. This is a display issue only.

**KNOWN ISSUE**
Some items are displaying erroneous star ratings. This seems to be happening most on items where typically there are no star ratings. We have found the cause for the issue and it will be resolved, targeting mid-late next week.
Request to forum mods for image use

whaler213
Posts: 151
★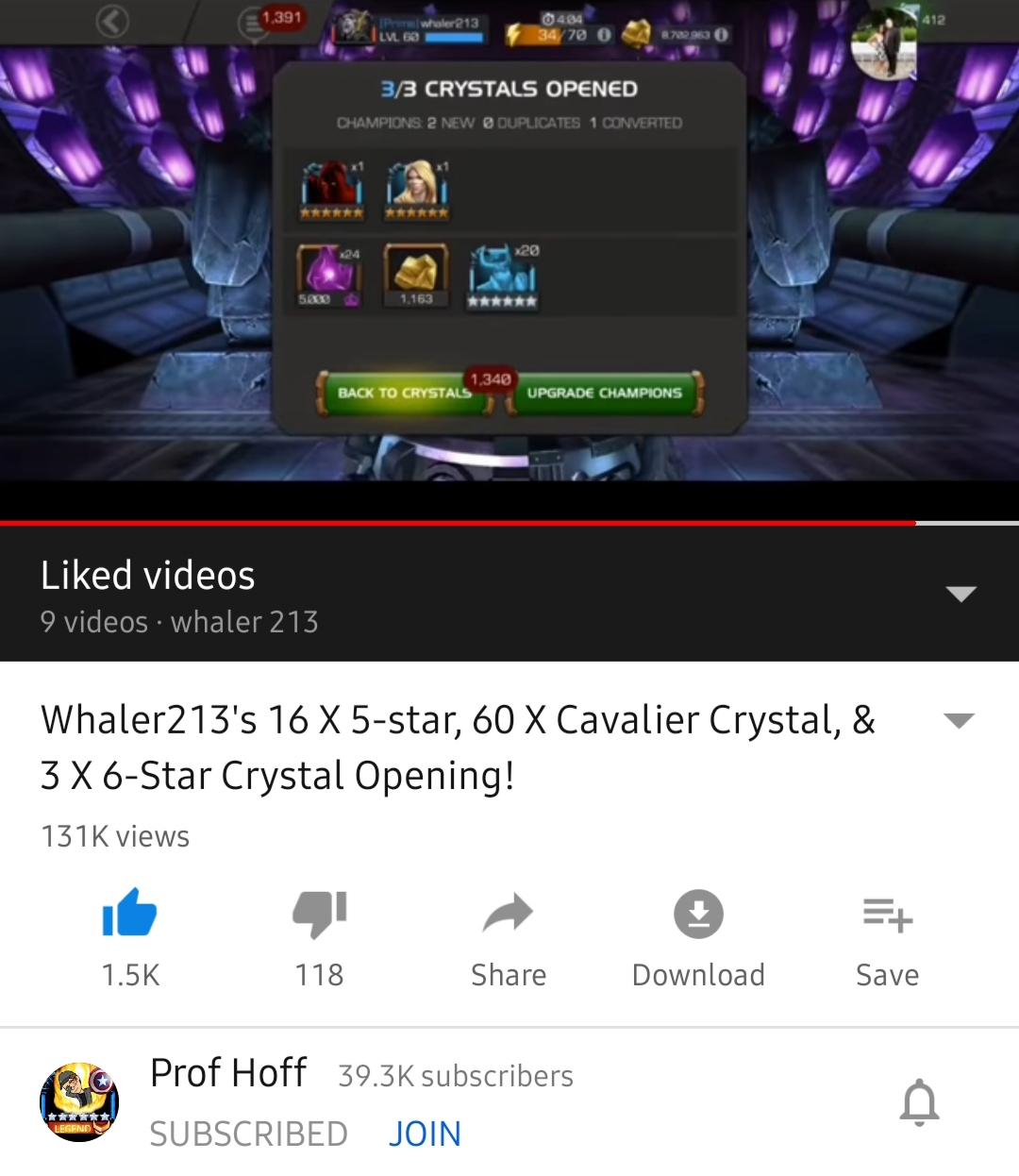 If any moderator can please respond to this request asap. I am working with Prof Hoff the youtuber and wanted to custom make a shirt with the attached image. In order for the company I am ordering from to accept the image I need permission from a forum mod approving the image use. This is a screen shot from one of my own crystal openings that i shared with Prof Hoff to be uploaded to youtube. Please let me know as soon as possible your answer because I want this available for comiccon when i come in 2 weeks.
This discussion has been closed.