Summoners, we recently encountered an issue with the Alliance Quest Setup Phase Starting Timer that may cause the Setup Phase Starting Timer to display erroneous information, though we are working on a fix for it as quickly as possible. Additionally, if the Setup Phase does not let you plan your days in advance, you will be able to once the Event officially begins on the Alliance Quest Start date.

For clarity, the next Alliance Quest Enlistment Phase will begin on December 5 at 20:00 UTC, regardless of what the in-game timers display.

The next Alliance Quest Start will be on December 6 at 20:00 UTC. This is when Summoners should be able to enter each Map. Thank you for your patience and understanding as we work to resolve this issue.
Alliance War Season Rewards will start to roll out to Summoners very soon. These will take a while to get to everybody, so do not worry if an Alliance Mate receives their rewards, but you haven't yet. We thank you for your patience.
Hulk Buff (very simple)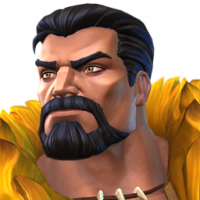 Badabibidon
Posts: 69
★
Furys No longer fall off over time (unless an opponents abilities cause them to do so, in which case that ability accuracy is reduced by no less than 20%)

Hulk gains a regeneration buff that lasts for 10 seconds and heals 1% health per second. Cool down time is 10 seconds
Opponent abilities can remove this buff

If 4 or more furys are active, Hulk becomes unstoppable and special attacks unblockable for 6 seconds. This can happen once for every 30 hits on the combo meter.