Earlier today, there was an issue where Summoners that logged on shortly after the Login Calendar switched over for the day didn't receive the Cosmic Ghost Rider login crystal. We've fixed the issue for players receiving the crystal now but will have to collect data and send out the crystal to all players that didn't receive it next week. We apologize for this inconvenience and look forward to making it right for you all.
F.R.I.D.A.Y. Bot Update - War Statistics

Slux83
Posts: 357
★★
Hey guys,
a quick update of FRIDAY bot. I have added a command that gives you some war statistics! I think it's pretty useful overall during defense placement or attack phases in AW, especially for lower tier summoners.
Here's a video explaining the new feature: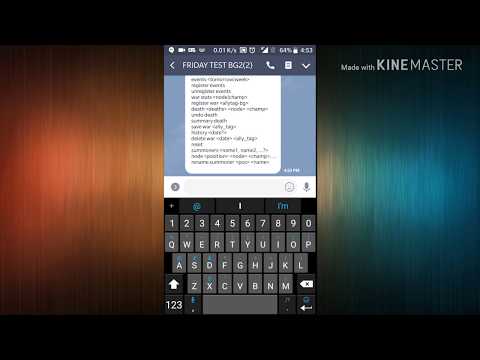 If you don't know what FRIDAY is, add the bot on LINE App using the ID
@fridaybot