UPDATE: A new Hotfix (v32.2.3) is now being released to address this issue. Please keep an eye on your App Store for this update to address the below issue.
We are currently experiencing an Error when Summoners view a Champion's Synergies while in the Champion Selection screen in Arenas and Duels. We are aware of this issue and are working on a Hotfix to address it. In the meantime, please avoid using the synergy menu to prevent this error and crash. We apologize for this inconvenience. Updates will be posted here:
https://forums.playcontestofchampions.com/en/discussion/293506/error-when-looking-at-synergies-from-champion-selection-screen
Ultron event fools step for developing players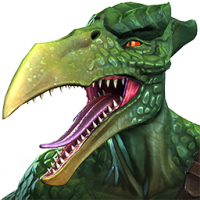 Yashasweevardhan
Posts: 13
Mcoc had issued ultrons event and we have two modes all players including beginners and medium level players should play classic mode we can't afford to play variant mode.Then what is there for us.Mcoc guys have atleast placed an event with four star rank up gems.Im quitting.Seriously thought this event will be a blockbuster but it was a failure step just because you are not encouraging medium level players who are more.