How to handle burnout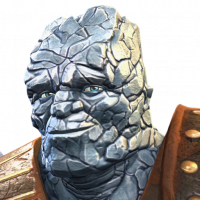 JayBird_IsTheWord
Posts: 151
★
There is a lot going on in the contest right now, and it feels somewhat overwhelming. Monthly event, dungeon, variant difficulty on top of the norm of arena, aq, aw, and LOL.

I know it's not mandatory to do it all, but I feel pressure to do it to stay competitive. This even goes to the cyber Monday deals, and the massive advantage it gives those who could afford it. I am not in the position to spend so I passed and got criticized for not getting the deals.

I still like the game and have a solid roster. I am hoping to get some recommendations or advice on staying in the contest, but getting out of the pressure of being connected to the game all of the time.

Thanks, and best wishes to all.