**Login Issues - Update Aug 9**
Hotfix 36.1.1 is now live. This fix targets errors while logging in that some summoners faced. Manual update may be required.
Mystery item [Merged Threads]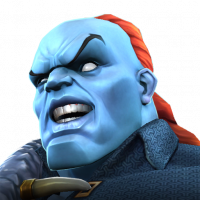 ShadowReptile
Posts: 63
★
I just don't understand you had such a great chance to make everyones holidays great and instead i sit here feeling let down by you. On christmas eve none the less. You make something seem like it will be special only to put some of the most useless items you could in there. Those items might help begining players but anyone who has even an intermediate account that don't help. I was kinda looking forward to the holiday offers but now i don't really care about them anymore cause you want to be as cheap as possible. You guys were doing so good for awhile but when you go cheap as possible with stuff like that you make us as players feel like we don't mean anything to you unless we are giving you $100 or more. Way to be a grinch. Please don't say you care, show you care about us the players and not only the top spenders. To all of you over there that had nothing to do with the mystery item Happy Holidays!
Post edited by Kabam Miike on
This discussion has been closed.