Summoners, we are aware of an issue where the Summoner Sigil's Golden Circle Quest is not available to all players. We are continuing to investigate this. We will be sure to compensate for any missed Gold once we have fixed the issue.
33-Hit Takedown of ROL WS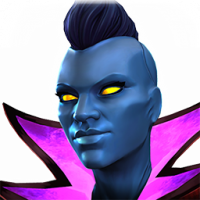 Man_Bat
Posts: 327
★★
After seeing Pandaman Pete's 34-hit takedown of ROL WS I had been wondering if it was possible to do it in less. Then I pulled Domino and got my answer.
For comparison:
Pandaman Pete had Recoil and maybe other suicides active for his takedown whereas I wasn't running suicides but I had class advantage.
Pandaman Pete used the Quantum Trinity + Yellowjacket + Goldpool; I used the Flaming Trinity + Abomination + Hulk.
33-Hit Takedown of ROL WS