33-Hit Takedown of ROL WS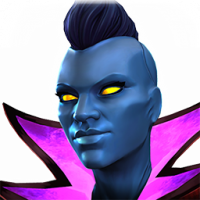 Man_Bat
Posts: 327
★★
After seeing Pandaman Pete's 34-hit takedown of ROL WS I had been wondering if it was possible to do it in less. Then I pulled Domino and got my answer.
For comparison:
Pandaman Pete had Recoil and maybe other suicides active for his takedown whereas I wasn't running suicides but I had class advantage.
Pandaman Pete used the Quantum Trinity + Yellowjacket + Goldpool; I used the Flaming Trinity + Abomination + Hulk.
33-Hit Takedown of ROL WS