When is it Time For a 5 Star Basic Arena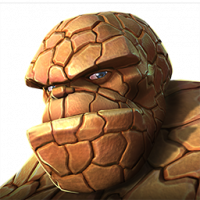 Vdh2008
Posts: 912
★★★★
It feels like forever and a day since the inception of the 4 star basic arena that allowed players to start really building their rosters for "reasonable" arena grinds.

With the advent of AQ Map 7 and Story Act 6 on the horizon, it seems to me that it's time we start having better access to 5 star champions.

I know that some or most of us can get 3-4 5 star pulls per month, sometimes more. This was also the rate of the 4 star crystals back in the day.

Is it time? I think 2019 is the year for this... What do you think?