Kabam is screwing up with Crystal opening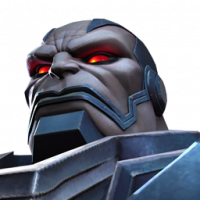 bazingamp
Posts: 135
★
Kabam must be checking your current roster when you try to open the crystal.
I opend 2 5 Star Awkenning gem and both are mutant. And guess what I don't have single 5 star mutant in my roster out of 23 5 star champions I have. Really? It is so frustrating. I spent so much time on exploring Chapter 5.3 so that I can get 5 Star Awkening gem hoping will get anything other than mutant and what I got is mutant.
Stop screwing game like this kabam. Crystal opening should be completely independent of current roster of the player.
This discussion has been closed.