Don't tell me that THIS is RNG...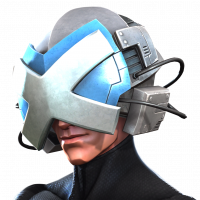 benshb
Posts: 432
★★★
Dear Kabam! I'm writing on behalf of my fellow alliance mate. He can't write right now, because he either broke his phone and computer, or just overall gave up on his will. Because of this:
I know you will come with the RNG thing, but this is just ridiculous. We are a small alliance in Gold 1, casual players, those types who have to grind for their crystals. He is definitely not a P2W player. Overall, he has opened 5(!!) 6* crystals, and having pulled Thor Jane 4 times is simply outrageous! We grind for around 3 months for a 6* crystal, and definitely not to get a 4/5 ratio.
I know that you probably won't be able to do anything about it (soon you guys should consider giving out extra 6* shards for higher dupes as a 6*, with more ISO too), so just showing to the community what RNG really is.
Peace
This discussion has been closed.