We are currently experiencing an issue causing a delay in delivery of Summoner Advancement, the Alliance Quest event, and other 3-Day X-Men use event. We are working to resolve this, but it will likely take a few days. We will ensure that these rewards are delivered to affected Alliances. Please do not change Alliances until your rewards are delivered.
What is the most idiotic thing you have ever done in Mcoc?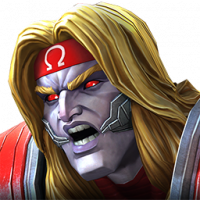 Hiug456
Posts: 90
★
For me it was when I spent a month after getting Yondu for the first time trying to figure out where you can sell the armor he has collected for units.