Reliance on Unstoppable is Boring, Bad Design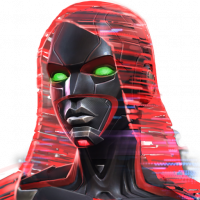 Jaemon512
Posts: 30
★
Pretty much the title. Nearly every boss or major event for the past 6 months has had some kind of annoying Unstoppable mechanic.

It's not that it's difficult or particularly annoying to deal with, it's an absolutely overused mechanic that seems to be used as a difficult cop-out, it adds nothing to the gamer's experience, and you even disable some of the counters to it.

Simply put, this is poor game design, and reusing the same assets month after month after month isn't giving us much enjoyment. Is it really so hard to come up with a fun mechanic or to at least pretend to space them out a bit?

I'm sorry for the rant. I was highly disappointed in this month's quest rehashing the same old mechanics.