Summoners, we are aware of some issues currently affecting Dungeons, and possibly other parts of the game. We are working to resolve this as soon as possible, and will address the knock ons when we are sure this is all resolved.
Discussion about monthly EQ Uncollected difficulty rewards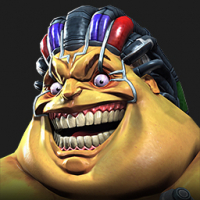 Lainua
Posts: 736
★★★
It's supposed to be exited event which players are waiting for every month. But with time it's becoming less and less excitement because rewards are hardly amazing.

In an era which 6* is everything, you have to explore the event 4 times to get 1 6*. And this month it takes you 41 days. So basically you get 2 6* a year, with great chance that both are useless. I don't even mention about numbers of revives, refill and health potions one has to spend to explore it. It's becoming more and more difficult recently so I think it's time to upgrade the rewards.

Instead of 2500 6* shards for exploration raise it up to 4000 so it takes less time to form a new 6*. Also pls raise tier 5 basic to 15000 shards so it doesn't take you almost half year to form a full tier 5 basic.