Thor Ragnarok-Forgotten damage dealer?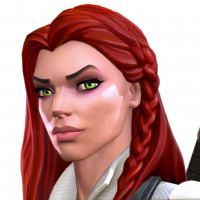 ItsAMeSarthak
Posts: 71
★
Thor Ragnarok has his ups and downs in the game and he is not famous at all since he needs his awakened ability(that too at a high sig level),his synergies and a a lot of practice.

If you have him awakened and have hulk(either one)
You HAVE to try out the Asguardian.

I'll explain his abilities in a nutshell-
-If you dash against Thor,he has a 30% chance to auto block and parry.
-Every 40 hits on the enemy or 20 hits on yourself Thor feels angry and complains to the other gods for not making him feel powerful and gains a power gain which goes to 100% no matter what. It can be stopped by knocking him down though.
-His Special1 is basically only used for stuns as when your combo meter is above 40 hits,this has 100% stun chance
-His Special2 is the reaction when Thor saw Despacito and lands an armor break along with 6 hits.
-His Special3 is when he thinks you slept with Jane Foster and is the main source of your damage as it gives you a passive "Thunder God's Wrath" which relies on your awakened ability (every physical hit and contact will have a 40% chance to shock and in that shock you can apply armor break and stun. This is cool as Thor's damage increases when the opponent is stunned by 250%

Crazy right?
The thing is he DOES need his awakened ability at a high sig level as it increases the time of the passive of your SP3,and you do need a Hulk(either one) to increase his damage of Thunder God's Wrath by 60+ and when you get that your specials are unblockable.
And he is no easy champion to understand.
People aren't ready to give what it takes to utilise this Asguardian.
I do understand their reasons as his damage output can be insane,but other champions like Ægon,Hyperion,Blade and others can be easy damage

I'll mention a few tips

Thor Ragnarok UNAWAKENED
-Just dont use him,its best when you awaken him

Thor Ragnarok AWAKENED
-When Thor Ragnarok hits 35 on his combo meter,use your special 3 to powergain yourself and keep fighting till you are close to another power gain and use your special 3 then and rinse and repeat the entire process
-Try experimenting some masteries for Thor,specially the Despair one as Thor applies a godly amount of debuffs (no pun intended)
-If you want,you can use your special2 right before the powergain to apply an armor break
-Use Hulk,Champion and any other synergy that increases Thor's damage output.

Summoners,you have learnt value of the Asguardian boy. Try to,just try to use him with all my tips,and you wont regret it.

I'll see you on the next guide!