Why can we not sell 5* Champions?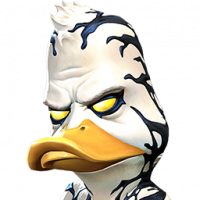 LordGenesis
Posts: 179
Yeah yeah, I know that every 'wise' player says that we shouldn't sell our 5* champions, but I just pulled a 5* Phoenix and I'd like to sell her.
My point is, I think that the decision to sell champions should be up to the Summoner, and we should be allowed to do so. If you've made 6* shards 'readily-available', I think selling 5* should be an option.
No one would be forced to sell them, but the option should be there.