**HOTFIX AND GOODIES**
Our latest Hotfix is now live for both iOS and Android! Please manually update your game. Additionally, because of the bugs' impact on energy refill consumption, we have provided summoners with Energy Refills and a few other items to assist in the Contest! Sign in and check your messages now to claim yours!
Should Venom and Carnage be changed?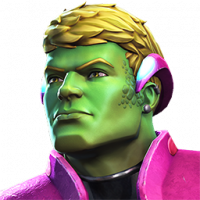 Suskanut
Posts: 113
★
You know what I realised today, Spideys sig ability is his Spider sense so he shouldn't be able to evade from Venom because in the Comics Spidey's Spider sense could not register that Venom was attacking because the symbiote bonded to his DNA and his Spider Sense didn't see him as a threat
Should Venom and Carnage be changed?
48 votes