About time for a 5* basic arena?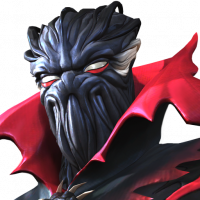 Ultra8529
Posts: 526
★★★
Its been 2 years since the last arena update, and I believe 3 years since we got the basic 4* arena. Hasn't the game progressed since then till the point where a 5* basic arena should be coming about now?

Especially given the pivot recently to phase out 4*s, the majority of the player population is now needing specific 5*s in order to clear content. Popping crystals just isn't a viable way to wait for that single champ that you need. I'm still waiting to dupe my 5* Star Lord after 3 years+.