Alliance War Season Rewards for Season 13 have now been distributed. Compensation for individual Wars will be sent later today (Nov 20). You can leave your alliance and still receive the individual Wars Compensation. We are also investigating an issue with Champions stuck in AQ. At the moment Days 1-4 of Honor Rewards have been paid out, Day 5 and full Rewards are still coming!
Game Speed on Android Devices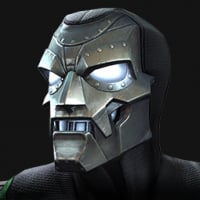 MorbidAngle
Posts: 748
★★★
Hi All,

Does anyone experience sudden game speed changes when playing w/ Android phones? I'm using a Galaxy S10 and I've noticed that the game would speed up to the point that my dex attempts become parries and heavy uppercuts become nearly unavoidable. Any recommendations for this , Kabam team? Realkg appreciate the help.