**HOTFIX AND GOODIES**
Our latest Hotfix is now live for both iOS and Android! Please manually update your game. Additionally, because of the bugs' impact on energy refill consumption, we have provided summoners with Energy Refills and a few other items to assist in the Contest! Sign in and check your messages now to claim yours!
Overdue changes to increase morale.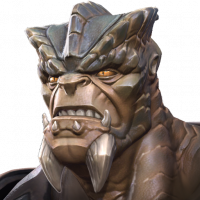 digital-SOB
Posts: 258
★★
Needed:
When reaching uncollected allow level 70.
Increase item values for gold, let some be sold for units, glory and/or loyalty.
Increase and buff milestones in arenas and events.

Would be nice to add:
Add the ability to select five more masteries, for everyone.
Epic level daily proving ground quests.
Arena for class specific 4*/5* crystals.

Thoughts?