Overdue changes to increase morale.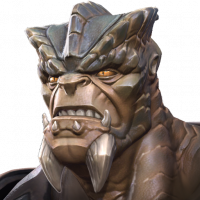 digital-SOB
Posts: 258
★★
Needed:
When reaching uncollected allow level 70.
Increase item values for gold, let some be sold for units, glory and/or loyalty.
Increase and buff milestones in arenas and events.

Would be nice to add:
Add the ability to select five more masteries, for everyone.
Epic level daily proving ground quests.
Arena for class specific 4*/5* crystals.

Thoughts?