4* champs still worth investing?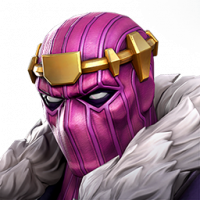 AlphA101
Posts: 285
★★★
I know this has been asked and answered several Times , but seriously , should I just wait for decent 5* pulls and only rank up those ? Or should I max out 4*s and use them in aq and act 5 and eventually build my account as I roll more 5*s later?

I only have four 5* champs and about 30 4* champs . T4cc takes a while to come and I'm not sure what to do.!!

How much is the difference between max 4* and 3/45 5* in terms of Armor and block proficiency?