Alliance War Season Rewards for Season 13 have now been distributed. Compensation for individual Wars will be sent later today (Nov 20). You can leave your alliance and still receive the individual Wars Compensation. We are also investigating an issue with Champions stuck in AQ. At the moment Days 1-4 of Honor Rewards have been paid out, Day 5 and full Rewards are still coming!
Role Reversal Havok in Uncollected Quest....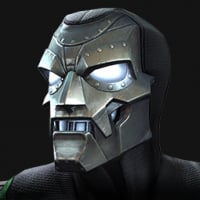 Unknown_Soldier
Posts: 101
★
Please DONT do this again. There are ONLY a few champs that can counter Havok amd tou have effectively handicapped two of them by making Tech have a disadvantage. Havok is one of the cheapest characters in this game already.....I'd also like to know how AI in uncollected mode can fire off a special at same time it's in block status. We cant do this so why is the AI allowed to do things not possible by us? The last few updates have made the AI cheat and then you add nodes to champs like Havok that give disadvantages to the few champs that counter him...seriously....