Summoners, due to a technical issue, this week's series of Alliance Quests will be cancelled at 4pm PT. There will not be any Rewards for this series. The next series of Alliance Quests will start on April 18 at 12pm PT. We will be assessing the impact on Alliances and compensating accordingly, as well as returning Alliance Tickets.
Role Reversal Havok in Uncollected Quest....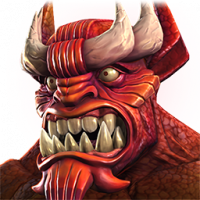 Unknown_Soldier
Posts: 146
★★
Please DONT do this again. There are ONLY a few champs that can counter Havok amd tou have effectively handicapped two of them by making Tech have a disadvantage. Havok is one of the cheapest characters in this game already.....I'd also like to know how AI in uncollected mode can fire off a special at same time it's in block status. We cant do this so why is the AI allowed to do things not possible by us? The last few updates have made the AI cheat and then you add nodes to champs like Havok that give disadvantages to the few champs that counter him...seriously....