A little irritated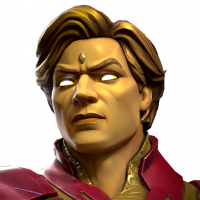 Ghriffin
Posts: 45
★
After spending a little more than 2k on the game, then playing an incredible amount from there for the last 3 years I am a little miffed I don't have one champ or even good option for 6.1.5 Crossbones.

That's a problem. Nobody who has played for as long as I have and spent what I have should have that road block. Maybe I wouldn't have a perfect answer but something at least serviceable but yet, I do not.

That node needs toned down a notch or two. You will find that a lot of players just quit at that point out of disgust.