Earlier today, there was an issue where Summoners that logged on shortly after the Login Calendar switched over for the day didn't receive the Cosmic Ghost Rider login crystal. We've fixed the issue for players receiving the crystal now but will have to collect data and send out the crystal to all players that didn't receive it next week. We apologize for this inconvenience and look forward to making it right for you all.
New Calender is cruel trick, not treat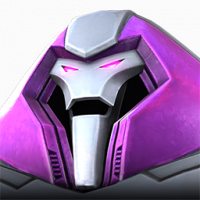 TBKlann
Posts: 60
★
Trick or Treat?
If your conqueror or below, the new calender is a sick trick. I wasn't sure if I should laugh or scream at the headline of the announcement to get my "upgraded" calender. Bye bye 5* shards, was nice getting you while we had you. Once again Kabamed! I don't get why log in calender has been tied to progression, it doesn't take cavalier or uncollected players anymore skill or effort to log into the game, yet everyone below them just got their rewards reduced. Trick indeed.
This discussion has been closed.