Doom and crits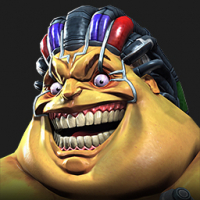 Marri_2
Posts: 577
★★★
Hey guys,

I have fought a few Dooms now and I cannot seem to get a crit. I got maybe 1 in 7 fights. Domino, Cap, even when I stun him. Only one who crits for me is Corvus.

Is there something in his abilities, because I have carefully read them and I can't find it. Same for all the nodes.

My Domino and Cap are 5-65, rest are 4-55.