Summoners, due to a technical issue, this week's series of Alliance Quests will be cancelled at 4pm PT. There will not be any Rewards for this series. The next series of Alliance Quests will start on April 18 at 12pm PT. We will be assessing the impact on Alliances and compensating accordingly, as well as returning Alliance Tickets.
Doom and crits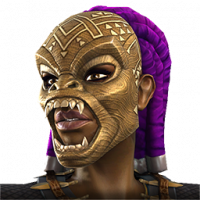 Marri_2
Posts: 577
★★★
Hey guys,

I have fought a few Dooms now and I cannot seem to get a crit. I got maybe 1 in 7 fights. Domino, Cap, even when I stun him. Only one who crits for me is Corvus.

Is there something in his abilities, because I have carefully read them and I can't find it. Same for all the nodes.

My Domino and Cap are 5-65, rest are 4-55.