Game Service Interruption: The Contest is currently experiencing server latency issues resulting in some slowdowns and errors. We are working to resolve this as soon as possible. Thank you all for your patience.
Kids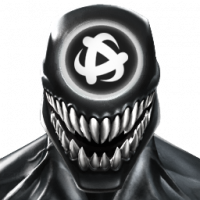 Lovejoy72
Posts: 1,509
★★★★
Anyone else have kids that play? Both mine do. FTP accounts, no alliance, both around 300k. Both uncollected.

My daughter just finished first clear of 5.3, working thru 5.4. Super interesting to watch her pick champs from a largely unranked up group, using only solo content and calendar rewards to move thru tough content.

It was especially cool to watch her select odd ball champs with the class "gates" in 5.3 (with the 50% attack reduction). CAIW, SW, both 4*, both with SP2 that cares little about attack reduction!

Now I can watch her figure out her answer to OG Ultron!