Plea to use all champs in solo events while also in alliance events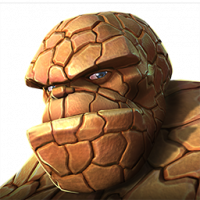 HomerJBond
Posts: 53
★
Do you want to work on fully exploring the soon to be 200+ total Paths in Act 6 but the champs you need are frequently tied up in AQ and AW? Do you have other life obligations so you can't drop everything to binge play for 12 hours on the rare days that both AQ and AW aren't running? Does anyone really want to put it on their calendar to remind themselves to not make real life plans on the days that AQ and AW are both down?!?

Solution: always allow access to all of your champs for solo events even if they are also in AQ or AW.

The current system of locking champs in AQ and AW was designed way BEFORE Kabam saturated maps with niche nodes that require certain champs.
Plea to use all champs in solo events while also in alliance events
36 votes