Womans Day Boss Rush and Other infrequent events.......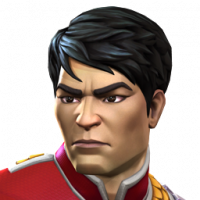 Unknown_Soldier
Posts: 149
★★
If you are going to make a event like a boss rush, especially one concerning a once-a-year subject make a exclusive crystal instead of just offering shards! This event could have offered a 5-star exclusive female crystal featuring guaranteed female champion with chance for one of featured champs of the event. Instead just a random 5-star hero or featured 5-star hero.

All effort I put into completing this quest and I get a 5-star HULKBUSTER...one of the most OLD more trash champs in this game's existence. Also saw Magneto, Netflix DD, Iron Patriot and other undesirable champs. No one wants these champs! I did NOT do this event to be given ancient trash champ that came out over 4 years ago! I've also seen these champs in featured crystals.....these champs should not be in Crystal's that cost and extra 50% in resources.

Or maybe perhaps make an algorithm that if you already have a champion duplicated multiple times, the chance to get that champ is decreased. It's not fair that some summoners get multiple duplicates of awesome champs like Domino, Hyperion, Star Lord, Arch Angel, Medisa etc.....and rest of us get duplicates of garbage champs!

Netflix DD, Iron Patriot, Hulkbuster', Both Magnetos, War Machines.....seriously theres over 90 champs available I shouldnt be getting to 200 sig on crystal pulls alone!