Summoners,

The Contest will be down for an unplanned emergency maintenance today at 4:00 PM PDT (11:00 PM UTC). This Maintenance may take as long as 2 hours.

We apologize for the inconvenience. This maintenance is necessary to avoid future disruptions.
What a difference a year makes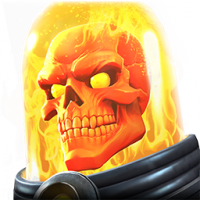 Astounds
Posts: 135
★
Just came across and old screenshot (just about a year old) of my profile when I was searching for another alliance and it was crazy to me that a year ago I was playing this game with a single r4 and going "wow, how do people have multiple r5s and this insane roster?! No way I'll ever get there." Now of course I had only been playing for less than a year at this time, but I had just tapped into uncollected and was struggling to get resources, and didnt even contemplate doing a variant, or finishing act 5 or 100 percenting act 5.
But now I've finished most content I never thought I'd be able to do, might just be a completion run for some variants or whatever, but there is a certain proudness when I realize how big of a difference a year can make.
So, all in all it's more of a post to see what difference a year made for everyone else! Whether it be finishing content or getting champs ect. Post a picture if you still have them sitting around to humbly brag (of course, because who doesnt like to brag).