Estimated Units cost (First Abyss Run) ??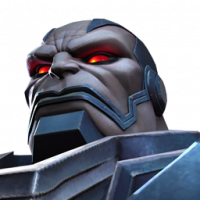 Horror_punk
Posts: 932
★★★
Is there anyone who had completed abyss can tell the estimated Units required to complete the first run??

My team:
Ægon 5/65 (Signature 180)
Symbiot Supreme 5/65 (Signature 20)
Morningstar 5/65 (Signature 100)
Void 5/65 (Signature 200)
NF 6* Rank2 (undupe)

I'm holding around 3000 units now with 20 revives in stash with some health pots.

Should i go for another 1000 units to be safe???