Quake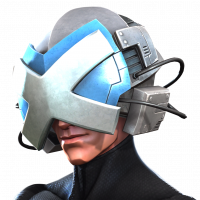 gage201205
Posts: 472
★★★
This thread is about the fact that quake need a balance done to her ability.
1. With little skill and practice anyone can quake and shake play through most of the content in this game.
2. Once you have mastered her, it takes away the skill required to play this game making AW defenses useless against making her mechanic well overpowered.
3. Other champion have been nerfed before because they have been overpowered and yet quake still stays the same.
4. Quake was so abused a massive banned was used on individuals who were too good with her.
5. For all the haters of this post I do have quake and I have her r4 and I do not like using her.. most will disagree with this post because of the time and resources put into her but if one of your beloved characters were nerfed because of a certain overpowered mechanic then you will understand my post. This is mainly for PvP as it is annoying watching a quake walk through your whole team zero skill required just practice.
Post edited by Kabam Porthos on