Dr. Strange abilities clarification?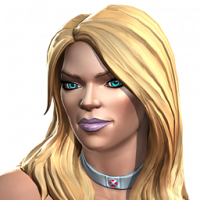 Daphboy
Posts: 427
★★
I'm certain someone must have brought this up at some time, I can't seem to find the answers though as I suffer from a condition called tech-tardedness.

Does anyone know what the values on armor and fury blessings are?
Also, in regards to his sp1, it states that it may deal up to 100% more damage and recover up to 100% of energy randomly. How random? 50/50? Or just whenever it feels like it? I see it happen more on defense than offense, just curious what the actual percentages are.

Thanks in advance to anyone offering insight!