Unfair compensation usage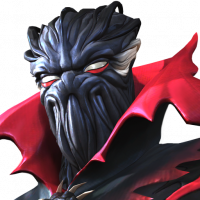 HippoSleek_J
Posts: 142
★
After the 10k intel was given (awesome for doing that <- getting that in before I moan) some players were given the option to buy an extra 7 tier4 rift detectors in the store with the 10,000 intel.
Why wasn't this rolled out to everyone? I haven't been given the option but have seen a lot of people have.
I put a support ticket in and the reply was basically "we understand your frustration but there's nothing we can do".
Support can't do anything about this but they can return chronos to peoole that were stupid enough to start the rift with a 2* team?
I know some peoole will say "not worth it anyway, RNG is rubbish" blah blah blah.
But, 7 extra tier4 rifts has potential to gain a lot of extra stuff I could use! I've seen featured 5*s, t2 alphas, awakening gems all being pulled by my alliance members from those extra 7 runs.

Really hoping admin will see this and point me in the right direction before the event finishs!