We are currently experiencing an issue causing a delay in delivery of Summoner Advancement, the Alliance Quest event, and other 3-Day X-Men use event. We are working to resolve this, but it will likely take a few days. We will ensure that these rewards are delivered to affected Alliances. Please do not change Alliances until your rewards are delivered.
Which 4* should I awaken with a generic?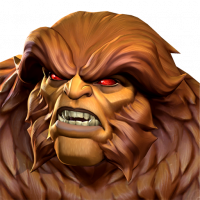 DoomSlayer69
Posts: 7
I have a 4* CAIW, 4* Stark Spidey and 4* Nick Fury all unawakened. I am still fairly new to the game. Just completed Act 4 and going to move to Act 5. Some of my notable 4* champs are Morningstar, Venom, Magik, Quake, Wolverine, X-23, Stealth Spidey, IMIW and Warlock all unawakened. I mean yes i think nobody cares about 4*'s but I kinda need them to move further so your help would be highly appreciated. Thank You.
Which 4* should I awaken with a generic?
31 votes