Summoners, due to a technical issue, this week's series of Alliance Quests will be cancelled at 4pm PT. There will not be any Rewards for this series. The next series of Alliance Quests will start on April 18 at 12pm PT. We will be assessing the impact on Alliances and compensating accordingly, as well as returning Alliance Tickets.
Sasquatch....surprise fights way TOO OVERPOWERED!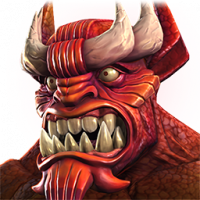 Unknown_Soldier
Posts: 146
★★
Just came across a surprise Sasquatch fight on Heoric difficulty and I have a question.......Are u crazy?! The Wolverine boss is only about 55K HP and this NON-boss surprise fight has 135k?!?! That's 3 times the Boss HP! Then his abilities have him regen for 475 a second if he gets beneath 20% health. He also gains Unstoppable and gets ridiculous powerful the last percent of HP he has! This isnt even the hardest difficulty! Why is a surprise boss have 3x the hp as a boss AND regens at a ridiculous rate he dont die?! Seriously this needs to be adjusted because as is I feel like I'm fighting a chapter 5 boss and I shouldnt be that hard!