Is Hulkbuster suppose to be doing this?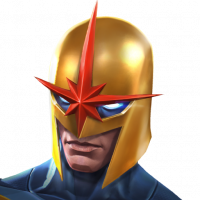 Lunae
Posts: 371
★★★
I don't want to say what because... you know, but it would suck for the community to rank him up and then.. you know...
There's a strong precedent against the answer being yes, but I'm hopeful since it would make up for one of his biggest shortcomings so there could a genius to the madness from a design point of view.
Anyway what say you? Controversy on the horizon?