Synergy rarity lock or bug?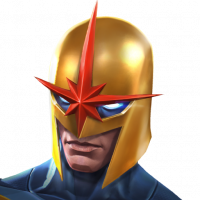 Lunae
Posts: 371
★★★
Is Luke Cage's Thunderbolts synergy suppose to be locked to only a 6* Juggernaut or is it a bug? When I try it in game it only seems to recognize my 6* on Luke's synergy screen and not the 5*, but that might just be a visual bug.

Anyone know of any other synergys that are like that?