Earlier today, there was an issue where Summoners that logged on shortly after the Login Calendar switched over for the day didn't receive the Cosmic Ghost Rider login crystal. We've fixed the issue for players receiving the crystal now but will have to collect data and send out the crystal to all players that didn't receive it next week. We apologize for this inconvenience and look forward to making it right for you all.
6.2.6 Champion - Prove Yourself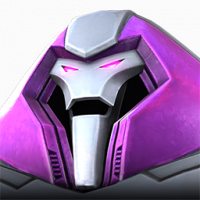 mgj0630
Posts: 370
★★★
Besides "Get good", can anyone offer some useful advice on 6.2.6 Champion with the Prove Yourself link up?

Even with his nerf in place now, this still seems like such a ridiculous, RNG based fight.

I'm into his second phase where light attacks are unblockable, and it's wiping out my bank account.

I have CAIW, so I can nullify his unstoppable, but that relies on blocking or glancing attacks, and with the unblockable, that means you're losing your combo. Also have Doom for stagger, but that still basically relies on having perfect intercepts every time.

What champs could actually make this a fight requiring skill versus dumb luck in how the Champion fights?