Time for a sigil upgrade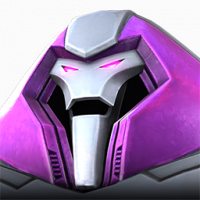 Graydrox
Posts: 400
★★★
I know this won't be popular. I'm gonna get ripped by free to plays hard, and rightfully so. But I'm a busy man. Got a family. Got a full time job. Don't hate me too much. I'm no whale for sure.

Kabam, help me out here. The rewards for being a sigil member are looking sorry as hell lately. I don't have time to use the energy bonus. And the units and shards event is starting to look pretty miniscule. Especially the shards because the game is moving on and those shards are easy to come by now.

And the market is mostly a joke except for the 11k featured. But still, there is no guarantee value there. Most of the market is trading in a little bit of resources for other resources that are easily obtainable. Not worth a real money investment.

Just saying guys. I'm not gonna keep it much longer. It's not worth it. Time for an upgrade.

The sigil needs to keep up with the game.