Evade when holding Block should be removed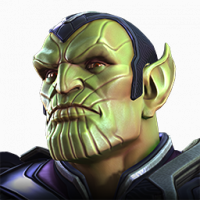 Greekhit
Posts: 1,392
★★★★
Why? Just why, this problematic mechanics haven't changed yet after so many years?
Evade is supposed to be a positive ability on a champions kit, not a disadvantage.
As it is now, evade champs (mostly spider verse) can't reliably parry and have a chance to evade and being comboed into their block. That in endgame content, where attack ratings are very high, means a lot of block damage, making these champs more less of an option.
Kabam acknowledges the problem, since they have even introduced a synergy, to avoid this "buggy" behavior occur.
But why, already bad champions like Miles Morales, should need a synergy to even parry reliable?😡
Why Kabam just don't disable evade while holding block?
Who else agrees this would be a great change for the game, especially for evade champs?


Post edited by Kabam Habanero on