Summoners, due to a technical issue, this week's series of Alliance Quests will be cancelled at 4pm PT. There will not be any Rewards for this series. The next series of Alliance Quests will start on April 18 at 12pm PT. We will be assessing the impact on Alliances and compensating accordingly, as well as returning Alliance Tickets.
Abyss Mephisto without Torch or Void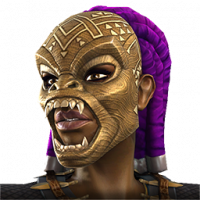 Giuliameij
Posts: 844
★★★
As the title. Are there any other counters or ways to take him down?
Just out of curiousity, how much damage can you get in with Aegon before the mystic node kills him?
between 5 and 10%? Assuming you have the heimdall synergy. I know it is a bad idea, just curious how much you can get down before it kills you.
I only have a 4* Torch.
If it is lower than 5% at a time I will wait with my run until I pull a 5* torch.